Ep. 27 How Much House Can a Doctor Afford?
You've most likely heard of behavioral economics and are familiar with some of the leading theorists, Richard Thaler, Amos Tversky, or Daniel Kahneman, and so on. You may even be able to talk about a few of the main concepts during friendly conversations with friends or family. In today's podcast, our own Finity behavioral economics guru, Owen Chambers, will help take you further into behavioral economics.
We'll dig deep into some of the many behavioral economic concepts to help you better understand your brain and how it may or may not be assisting you when it comes to financial decision making. On your own, are you typically more risk-averse when it comes to making decisions? For example, did you know that you're more likely to be less risk-averse according to the behavioral theory when you're with a group of people than on your own? Or, in a couple or pairing when it comes to money decisions, the more risk-prone individual is often more willing to make a less risky investment out of respect for their less risk-averse partner? These ideas and others like; inflations vs. investment risk, the anchoring effect, hindsight bias, and confirmation bias are discussed in this episode. We guarantee you won't want to miss out!
Thanks again to the Financial Clarity Blog, our amazing clients, and the whole team at The Finity Group.  
For more financial planning tips from Corey and Rachelle find them on LinkedIn: @CoreyJanoff and @RachelleVanderzanden; Instagram: @CoreyJanoff and @VanderzandenRachelle; and Twitter:  @CoreyJanoffCFP and @RachelleFinance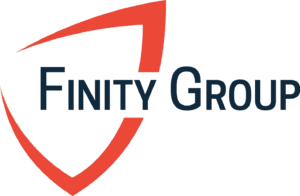 Discussions in this show should not be construed as specific recommendations, legal, or investment advice. Always consult with your investment professional before making important investment decisions. Advisory services through Cambridge Investment Research Advisors, Inc., a Registered Investment Advisor. Securities offered through Cambridge Investment Research, Inc., a registered Broker/Dealer, Member FINRA/SIPC.  Finity Group and Cambridge are not affiliated.