Ep. 27 How Much House Can a Doctor Afford? 
There are a multitude of things to consider when buying a home. In this week's Financial Clarity for Doctors podcast, we help you better understand things to consider when determining how much house you can afford as a doctor.  We discuss all the costs associated with purchasing and owning a home, and how to make smart home ownership decisions so you can still achieve your other important financial goals. 
A Few topics we cover:
1 – Your neighborhood – will you be feeling the ache to keep up with the Joneses  
2 – What about the internal and external work that may need to be done on the house  
3 – Are you sure you plan on sticking around for a while? Preparing to sell quickly from the initial time you bought can have adverse financial effects.  
4 – Did you calculate all other debt into the equation? If you just completed residency, you are more likely to be paying off a hefty student loan.  
Tip of the day:  Just because you may be approved for a significant loan from the bank for a bigger or nicer home does not mean you need to take the money. The key to keeping on the path of financial success is to keep your housing cost below 20% of your income.  
To learn more about purchasing a home as a doctor, check out the blog posts below: 
Cost of Short Term Home Ownership: https://thefinitygroup.com/blog/cost-of-short-term-home-ownership 
#1 Predictor of Wealth Accumulation: https://thefinitygroup.com/blog/1-predictor-of-wealth-accumulation  
The Doctor Mortgage Loan: https://thefinitygroup.com/blog/the-doctor-mortgage-loan 
Thanks again to the Financial Clarity Blog, our amazing clients, and the whole team at The Finity Group.  
For more financial planning tips from Corey and Rachelle find them on LinkedIn: @CoreyJanoff and @RachelleVanderzanden; Instagram: @CoreyJanoff and @VanderzandenRachelle; and Twitter:  @CoreyJanoffCFP and @RachelleFinance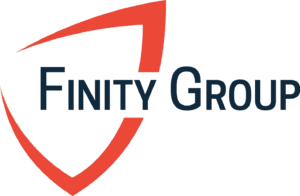 Discussions in this show should not be construed as specific recommendations, legal, or investment advice. Always consult with your investment professional before making important investment decisions. Advisory services through Cambridge Investment Research Advisors, Inc., a Registered Investment Advisor. Securities offered through Cambridge Investment Research, Inc., a registered Broker/Dealer, Member FINRA/SIPC.  Finity Group and Cambridge are not affiliated.